The Pennsylvania Society Website - ColdSpark
About:
The Pennsylvania Society is a non-profit, charitable organization and its purpose is to honor achievement, to reward excellence, to promote goodwill and understanding and to celebrate service to the Commonwealth of Pennsylvania.
Problem:
Being the oldest organization in the country, the Pennsylvania Society wanted to adapt and gain new younger and diverse members.
Solution:
The main goal of the new strategy was to increase a digital presence with a new website design. The new design includes:
- Wild Apricot integration for member portal
- Clear and easy to use layouts for older users
- Focus on branding elements to create a new style with image headers, color treatment, and font choices
- Keeping website in the Wix platform for stakeholders to easily update the website
Role:
For this project, I was responsible for the overall design and build of the website in Wix.
Challenge:
The biggest challenge for this project was implementing Wild Apricot membership features for the best user experience. The goal was to have the website and Wild Apricot portal to have the same design appearance for the least resistance for current users. This portion of the project had to be outsourced to a developer for custom coding. Navigation bar, footer and colors were able to be produce into the portal.
Users:
David - Age 55, Male
- President of established logistic company
- Serves on the board of many non-profit organizations
- Married with 3 kids, two in college
- Dedication to tradition
Kelly - Age 35, Female
- Upcoming partner at law firm
- Career driven
- Focused on giving back to the community
Original homepage design compared to new homepage. New design features stronger visual elements and different categorization for the navigation bar.

Image header showcasing event imagery to add a more welcoming and personal tone to the website design. The design includes serif font headers to highlight the long heritage of the Society and paired with a sans serif body font for a present look.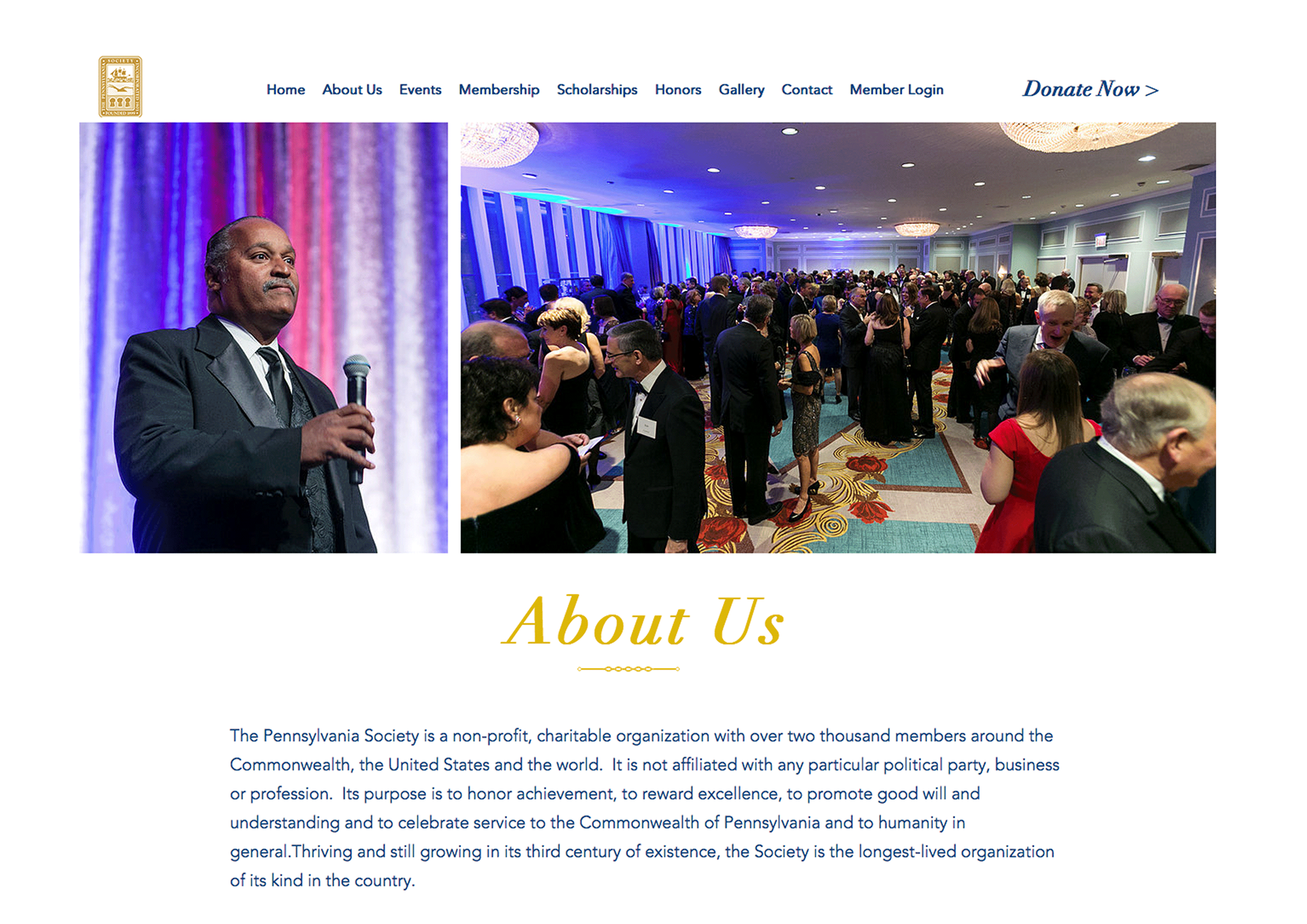 Membership page describing the different types of membership and membership privileges. The page also features the membership application and a login section which links to Wild Apricot. Once logged in, members could pay dues, pay for upcoming events, and search for other members.

The main challenge for this page was coding the login section. Wild Apricot's features did not include easy implementation for third-party customization.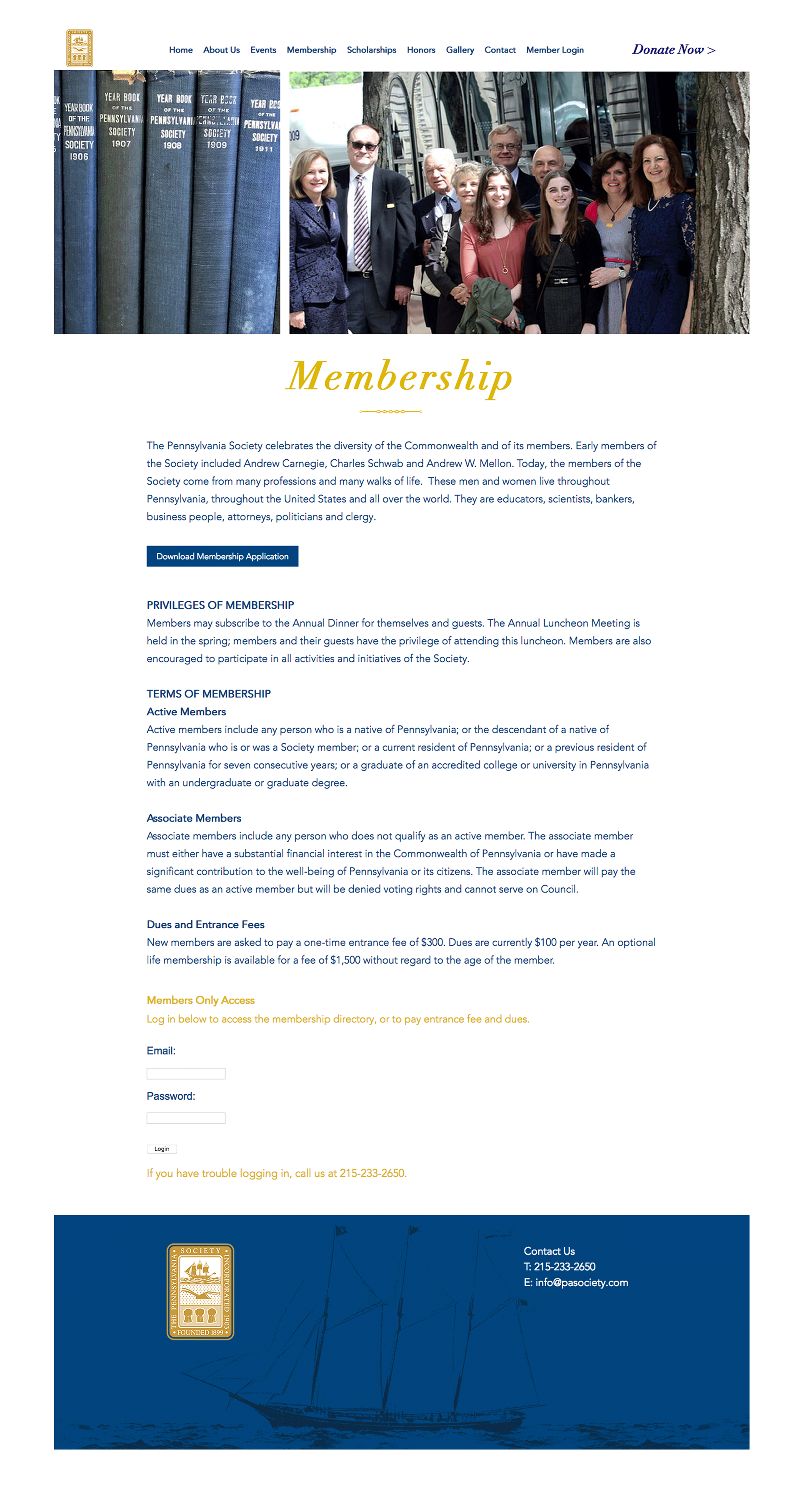 Member login page. This page appears when users click on Member Login in the navigation bar. Once logged in, users would see the Society's Wild Apricot page.