Bricklayers Allied Craftworkers Local 9 PA Website and Brochure - ColdSpark
About:
Bricklayers & Allied Craftworkers Local 9 PA is an union representing craftworkers in the trowel trades across western Pennsylvania. The union serves its members by providing fair wages, access to quality jobs, and benefits.
Problem:
The local masonry union reached out to ColdSpark with the need to attract high school students and young adults into the masonry field over other career choices.
Solution:
Digital ads and a website were created for a digital presence and a brochure created for job fairs. The website and brochure focus on the benefits of becoming a craft worker, how to become a craft worker, and list different masonry jobs. The design of each piece uses bold colors and fonts, and job related imagery to appeal to high school students and young adults.
Role:
For this project, I was responsible for the design of the brochure and and build of the website in WordPress.
Challenge:
The biggest challenge for this project was to highlight the great benefits of the industry and highlight the hard physicality of the work. The first iteration of the site included a simple form for applicants to fill out. The form did not filter out unqualified candidates. The second and current site iteration, includes preliminary questions for applicants and the full application only appears if preliminary questions are answered correctly.

New sections for the website were added to highlight the physicality and the ideal candidate for the job by listing basic job requirements with job related imagery.
Users:
Josh - Age 17, Male
- Senior year high school student in rural town
- Wants to earn a high paying wage without going to college
- Enjoys hunting and fishing as hobbies
Bill - Age 28, Male
- Lost job with the closing of a power plant
- Main source of income for small family
- High school graduate
- Enjoys yard work and pool time with his kids
New sections featuring job related imagery and listing basic requirements for the job.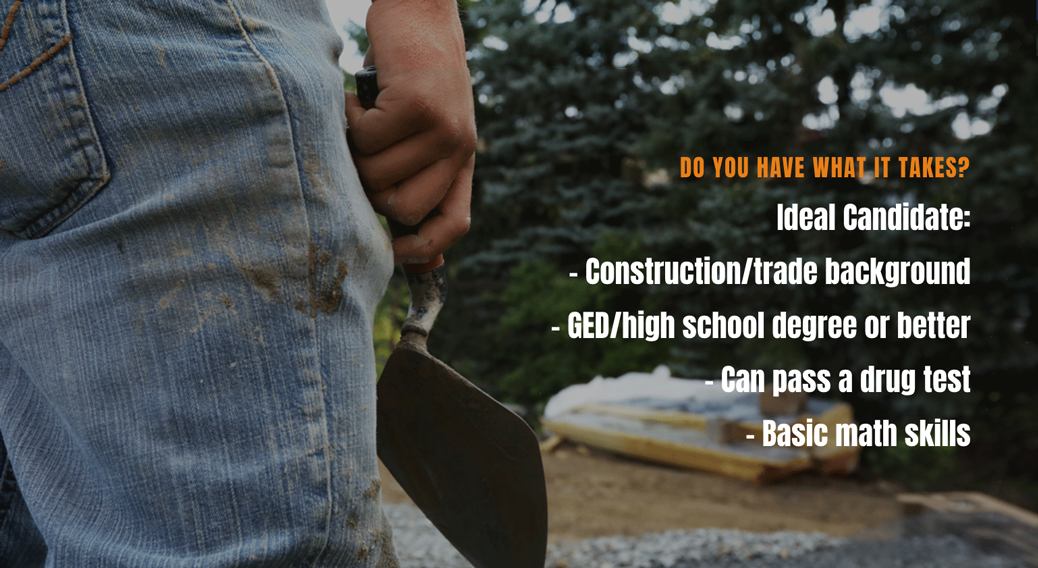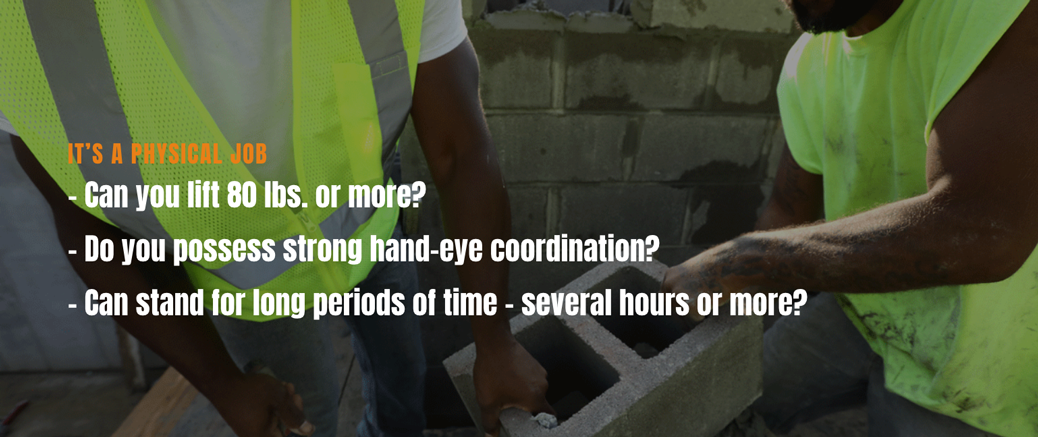 Preliminary questions to filter out unqualified candidates. Form created with Ninja Forms conditional logic.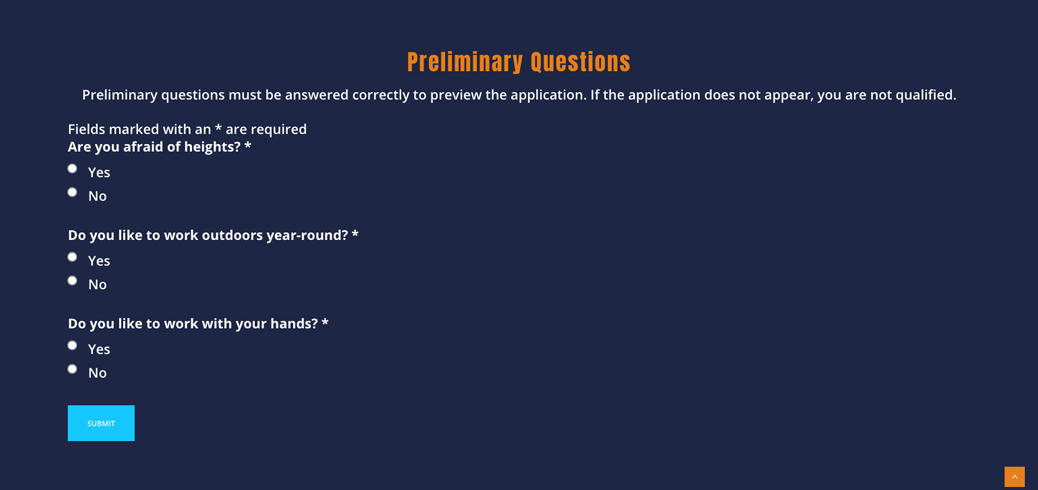 If user answered preliminary questions correctly, the application will appear.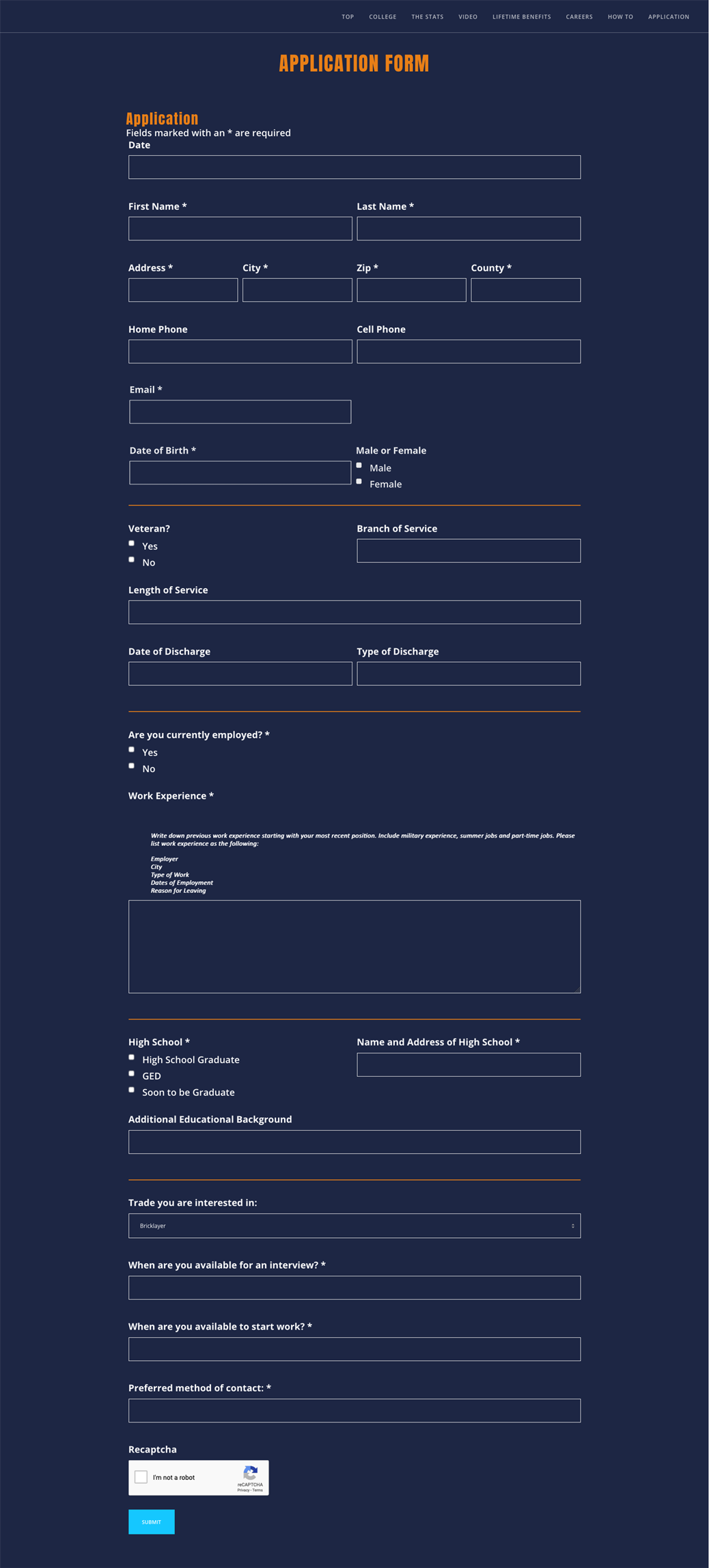 Full one page website design. The design includes all the sections above along with following:
- Hero image header
- Section comparing debt of going to college verses completing an industry apprenticeship
- Section listing facts about industry jobs
- Video showcasing craftworkers in the field
- Section listing lifetime benefits
- Section listing different types of jobs in the industry
- Section listing the steps to become a craftworker


The brochure was designed to given to high school students at job fairs. The brochure highlights all the same information as the website.